Property Management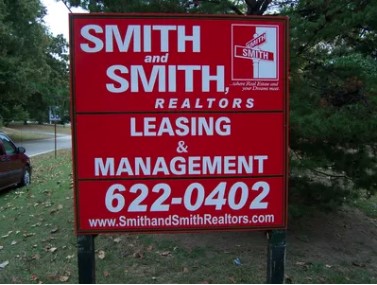 Smith and Smith, Realtors has been leasing and managing properties for over 35 years. We currently have over 50 properties in our portfolio.
If you need a professional leasing and managing company please call me, Jim Smith at 918-671-8724 for more information.
Brokerage Disclosure Services
Working with a Real Estate Broker (For the purpose of this section the term "Broker" includes all real estate licensees affiliated with the broker.) Under the Oklahoma Real Estate License Law, a real estate licensee provides services to buyers and sellers as either a "transaction broker" or a "single-party broker".
---
Transaction Broker
Unless there is a written agreement to the contrary, a real estate broker is a "transaction broker".
Duties & Responsibilities
The transaction broker's duties and responsibilities are defined in the License Law as follows:
To perform the terms of written brokerage agreement, if applicable.
To treat all parties with honesty.
To comply with all requirements of the Oklahoma Real Estate License Code and all applicable statutes and rules.
To exercise reasonable skill and care including:

Timely presentation of all written offers and counter-offers.
Keeping you fully informed regarding the transaction.
Timely accounting for all money and property received by the broker.
Unless required by law, the broker shall not without the express permission of the respective party, disclose the following confidential information to the other party:

That a party is willing to pay more or accept less than what is being offered,
That a party is willing to agree to financing terms that are different than those offered: and
The motivation of either party in selling or purchasing the property.
However, the broker must disclose pertinent facts relating to property which have not been disclosed by the Seller, or are otherwise known by the broker.
---
Single-Party Broker
The broker must enter into a written brokerage agreement with Buyer or Seller prior to providing services as a single party broker.
Duties and Responsibilities
The single -party broker performs all of the duties performed by the transaction broker and has the following additional duties:
Perform all brokerage activities for the benefit of the party for whom the single-party broker is performing services unless prohibited by law.
Obey the specific directions of the party for whom the single-party broker is performing services unless the directions are contrary to applicable statutes and rules or to the terms of the contract between the Buyer and Seller.
(Brokerage Service Disclosure is an excerpt of the GTAR Contract Guide.)